Back to the overview
Meat the Team: Alex van Veen
8 februari 2023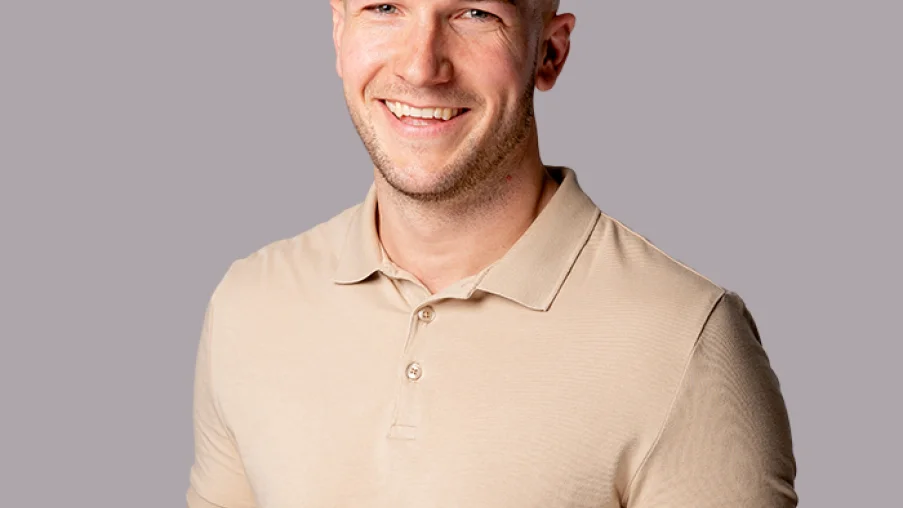 To start off, can you tell us a bit more about yourself and your role at Iberdeli?

I'm Alex, also known as Lex or Lexie. I am 32 years old, born in Rotterdam, and currently living in Capelle aan den IJssel.
At Iberdeli I am one of the three drivers. We make sure that the meat is delivered on time and with a big smile to the customers. We put our lives on the line every day. Occasionally I can also be found downstairs in the warehouse to help the boys with their tasks.
Furthermore, I am quite sporty outside work. I like to keep fit and if the weather permits, I also enjoy running. In my free time, I also like to play on the PS5 and I enjoy going out.
How does a workday look for you?
In the morning we of course start with a cup of coffee and everyone comes into the canteen to have a chat. At 8 o'clock sharp the workday starts. Usually, I help with picking orders, which we then divide into the most efficient routes.
Then it's a matter of driving your route and making sure you stay within the lines - don't fall asleep! When I'm done I also help out in the warehouse in the afternoon or if it's a long route I can go straight home.
What do you like the most about your job at Iberdeli?
Being on the road. I love it, put on my own music or a podcast and go! Send me on a long journey - never enough hours in that bus haha. In addition, I also like the customer contact. You see the customers weekly so with some you really build a bond.
What has been the most fun company party or team event ever and why?
Tough question, every team outing was great in its own way. The first one was a great experience, I had never eaten in a restaurant with a Michelin star before. We also went go-karting and took a boat tour through the canals of Amsterdam.
We also went to a football tournament in Germany, a weekend in Barcelona and recently in Antwerp with an overnight stay was also great. We went out to eat with a large group and afterwards explored the city by nighttime.
Finally, with which colleague would you like to switch places for a week and why?
If I'm really honest, with nobody. I have always said that working upstairs (in the office) is not for me. That won't make me happy.
If I really had to choose, I would go for Gretha. I don't know exactly what her job entails, but I do know that in addition to her regular duties, she also voluntary does the housekeeping at the office. She is always so cheerful and up for a chat. I can see a bit of myself in that, haha.
In the coming period we'll introduce the rest of the Iberdeli team. Keep an eye on our socials for updates!